Watercolour Printmaking Workshops for Adults
Each of us has the inherent gift of creativity. As a co-creator, I will guide you through the process with experimentation and play. Whether you are new to painting or you're a seasoned pro, this unique method of expression is a great tool for letting go, which will have a positive affect in other areas of your life. Please contact me to arrange a workshop you'll always remember!
$50 per person for 3 hour workshop. Supplies Included. Minimum 6 people.
"Art classes can be a daunting arena to enter for the novice artist. Self doubt and lack of confidence often get in the way. Jenny Cairns has the intuitive ability through her fluid teaching style to break down those barriers and to support you on a personal and artistic level. The intangible "feel" of the class is as important as the end product to her and as a result she creates a cohesive learning environment which is rich in content, skill building and pure enjoyment. Her introductory print making class was a game changer for me as the projects we undertook allowed for a personal exploration of emotions, thoughts and feelings on a level much deeper than I ever expected....an awakening moment for sure!!" — E.O.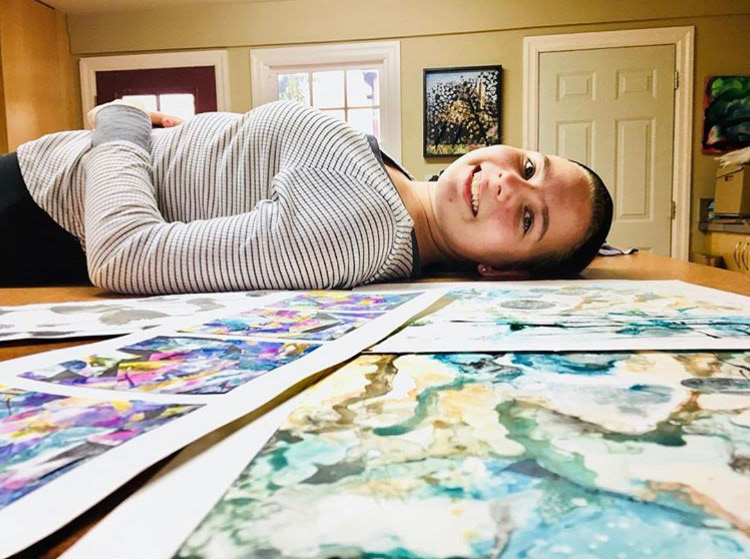 Kids in-class workshops: Watercolour Printmaking
Everyone is creative! Your students can discover their inner artists through curiosity and play in an accepting, safe, open-minded and uplifting setting. A fun new process called Watercolour Printmaking results in dynamic and exciting original artwork that is as diverse as each individual. Through these workshops, kids grow creative confidence and problem-solving skills through risk-taking and curiosity. Every child will go home with their own one-of-a-kind masterpiece. Please contact me to arrange a special in-class workshop your students will love!
- Inclusive for all ages, stages & abilities
- Special Education workshops available
- Learn the principles of art through hands-on practice
- Customized curriculum options
- Promote imagination, inventiveness and expression
Painting from the Inside Out 
Unleash your creative spirit and claim your joy and passion! This groundbreaking workshop combines meditation and painting, guiding you on a journey of awakening as you express the voice of your soul through art. Creativity is a special part of life — it is how we birth our ideas and our responses to life's situations. We begin with a relaxing meditation with visualization and Reiki* group healing to release creative blocks. As you paint with acrylic on canvas, you will learn about the power of your own thoughts and creativity, and paint freely from the soul. At the end I will provide an intuitive reading of your art piece and what it reveals about your life.
$80 per person for 3 hour workshop. Supplies Included. Additional fees for travel outside Halton region. Minimum 6 people, ages 18+. 
*Jenny is a certified Usui Reiki Master Teacher.
"As a gifted artist and Usui Reiki Master Teacher, everything Jenny creates is done with conscious intent for the greater good. Her students love her calm, loving and intuitive guidance and her classes are a reflection of her joyful approach to creativity." — H.H.
​​​​​​​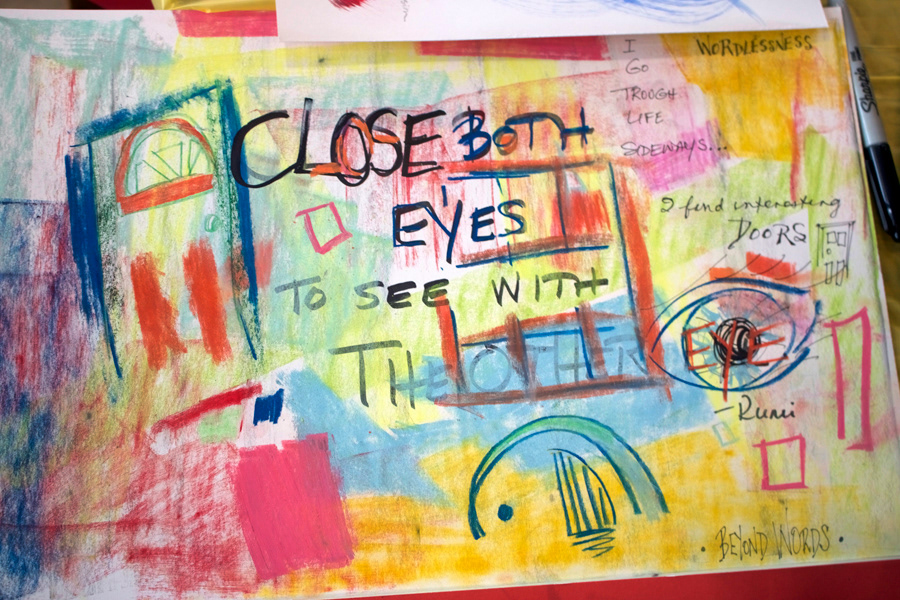 Healing Through Art: Creative Counselling
Difficult life experiences can affect every aspect of our lives. Art is a magnificent tool for understanding our feelings and finding the light amid the darkness. Using a combination of Reiki*, therapeutic art techniques and gentle guidance, I can help you take a deep dive into breaking your creative blocks, healing your inner artist, or exploring and enhancing your art practice. 
Are you experiencing a creative block, or would you like to gain confidence in your artistic abilities? Genuine self-expression emerges when we openly surrender to the process, while understanding that there are no mistakes. 
We are all inherently creative. Some of us are aware of it and some just need help remembering how to retrieve it. I can guide you on your journey, and it would be an honour to bring the gift of creative freedom to you.
$100 per 1.5 hour session. Private sessions are provided for all ages in my home studio or your location. Group sessions are also available. Supplies are included. Additional fees may apply for travel. 
*Jenny Cairns is a certified Usui Reiki Master Teacher
"The calm assurance of Jenny's guidance and the constructive help she brings to the table, make for classes that are as much healing as it is art teaching. Her art knowledge is impressive and she leaves a creative-friendly spot in the self, long after the class ended." — H.V.